X-Change System
Versatile and simple
M ost horse owners are faced with the problem that their horse changes shape from season to season. This can often be inconvenient and very expensive and may even be overlooked for these reasons. Looking after your horses back at the beginning of his training is just as crucial as any other time.
Pessoa saddles can be altered in minutes to ensure your saddle always fits perfectly. The entire Pessoa range is presented with the adjustable gullet plate X-Change® system. The rider can modify the width of the tree using any of our interchangeble gullet plates with only a screwdriver. It is really that simple! This system does not change the integrity or look of the saddle. The strength and the feel is the same. The tree size can be changed from Narrow up to XXX-Wide.
Since it does not have any MOVING parts, it guarantees a reliable, maintenance-free and safe performance.
PESSOA saddles can be changed QUICKLY whenever your horse changes shape.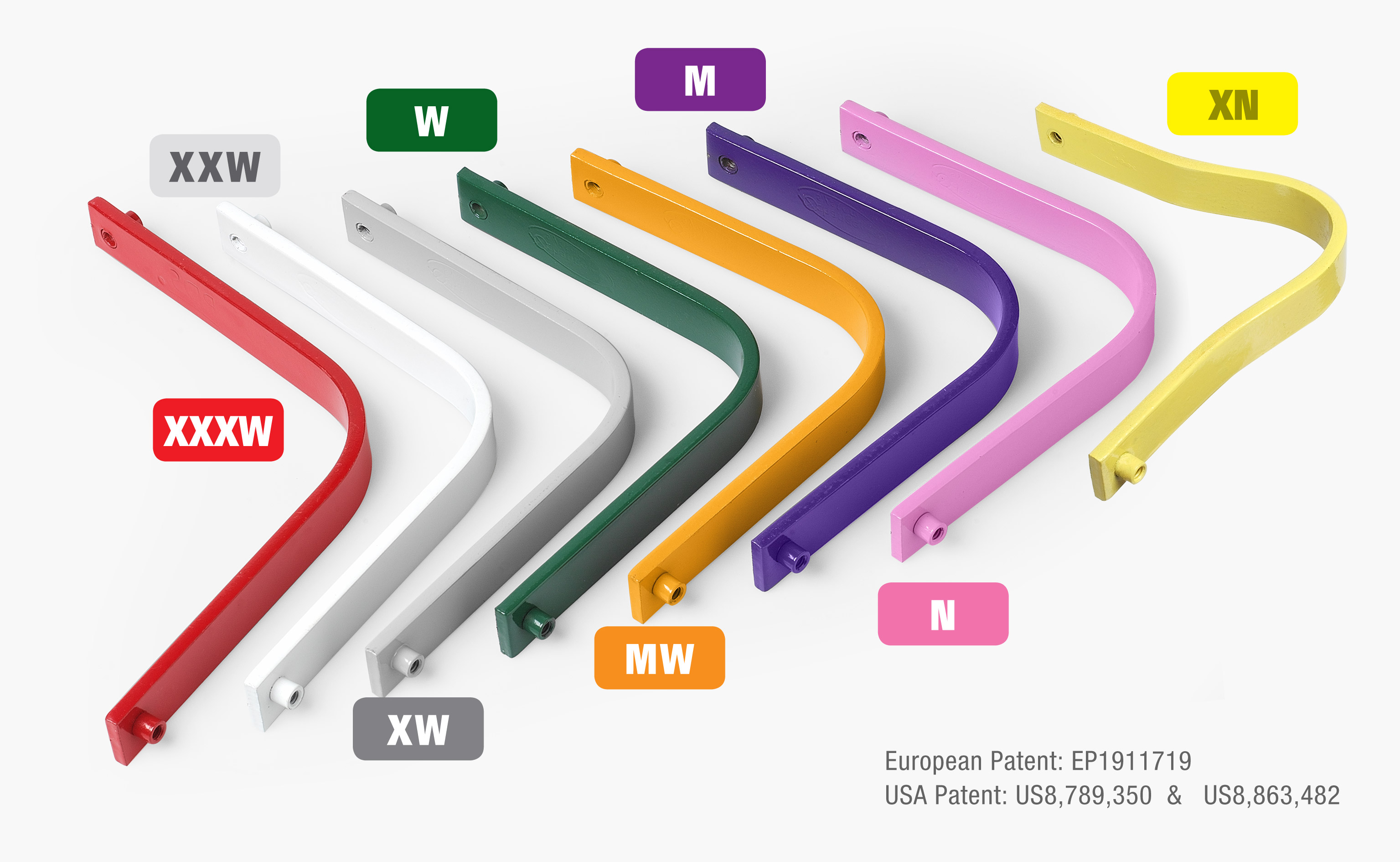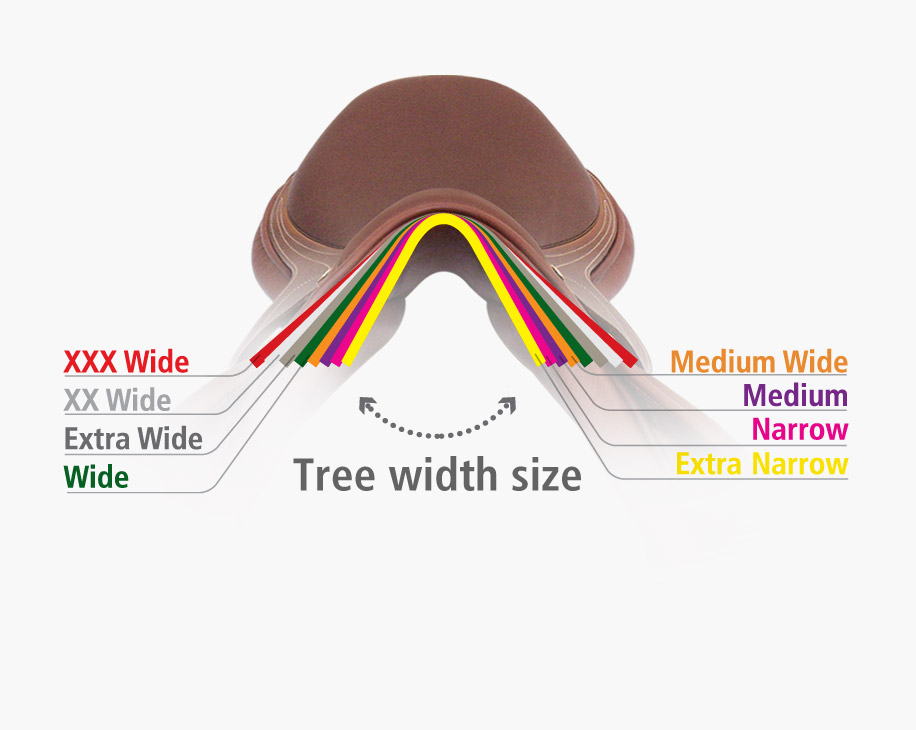 Only 6 steps to modify your saddle
---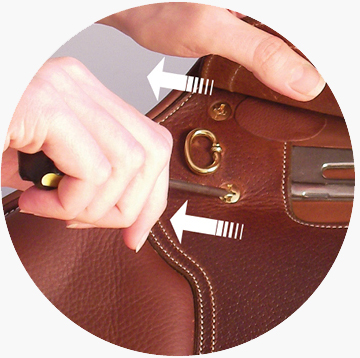 1
Unscrew
Unscrew the four screws which are placed on both sides of the saddle, underneath the skirt.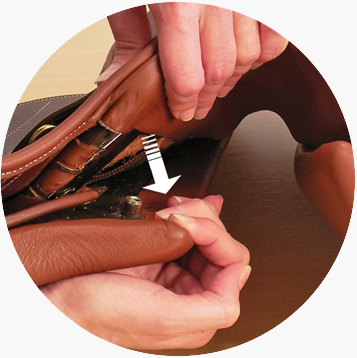 2
Pull-off
Pull-off the two panel pieces.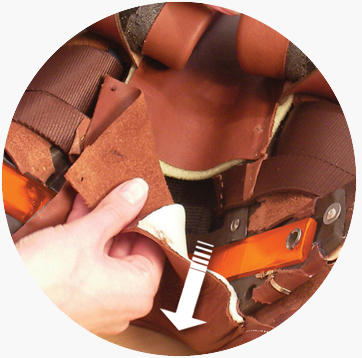 3
Undo
Undo the leather cover to be able to reach the exchangeable steel gullet plates.
---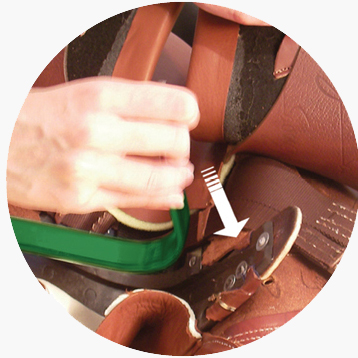 4
Change
Change the steel gullet plates for another one with the required size.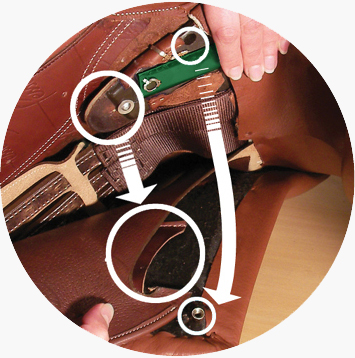 5
Fit the end
Fit the end of the tree points inside the inner pocket.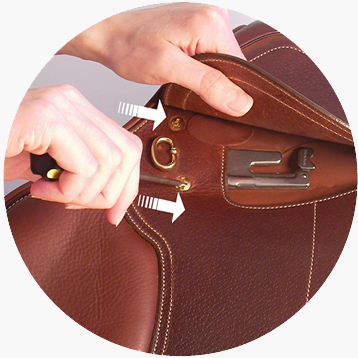 6
Screw
Screw once again the four fixable screws.