R odrigo Pessoa is the son of Show Jumping legend Nelson Pessoa. Nelson has won numerous titles in Brazil and in Europe, where he became known as 'The Wizard', and it was from him that Rodrigo inherited the passion for horses, for equestrian sports, and learned to ride.
Rodrigo describes himself as a busy but calm person. He loves being with his family, especially his daughter Cecília who was born in 2004 and describes her birth as one of the most important moments of his life.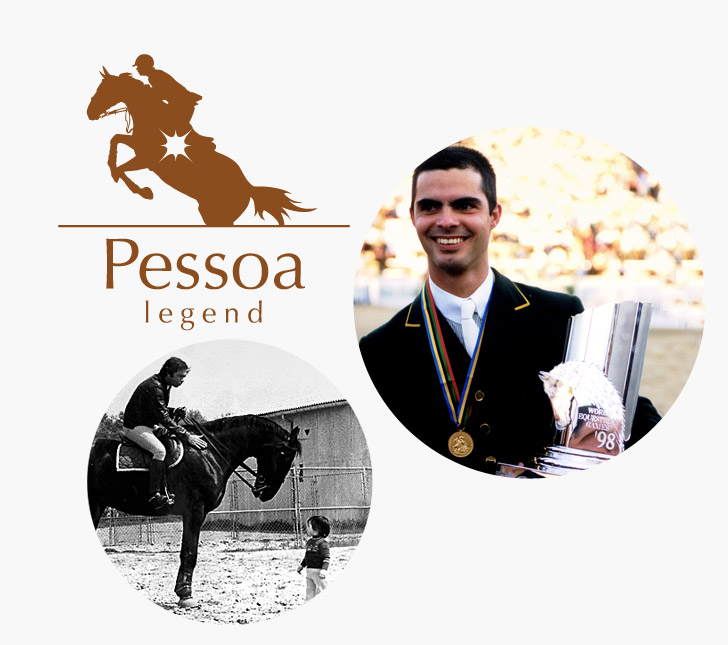 ---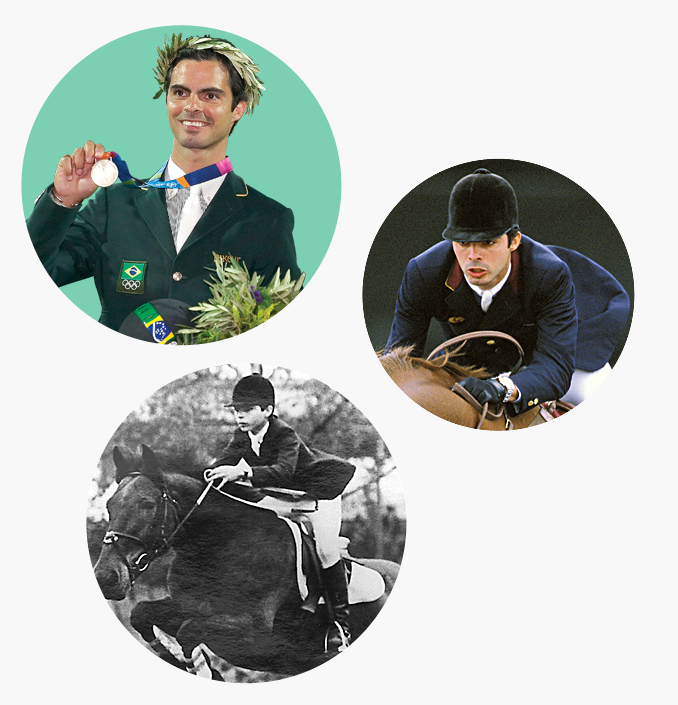 A t the age of 9, Rodrigo took part in his first competition with ponies in England, and at 12 he conquered the title of Champion of Pony Class in Belgium, his first title of many to come.
At 16, he started competing in the most important Grand Prix's in Europe, and in 1988 he won the first.
He won the junior European Championship competition, but could not take the title home because of his Brazilian citizenship.
---
1992

Olympic Games

He joined the Brazilian team for the Olympic games in Barcelona and was the youngest rider disputing the Olympic Games (19 years old), reaching the 9th place individual count, riding Special Envoy.

1994

Pan American Games

Rodrigo participated in the Pan American Games in Mar del Plata (Argentina). The Brazilians were the gold medal winning team.

1996

Olympics, Atlanta

He is one of the members of the bronze medal team at the Olympics, Atlanta (the first Brazilian Olympic medal).

1998

World Cup

He won the World Cup, riding Baloubet. He became World Champion in Rome, riding Lianos! He won the Rotterdam GP of and received the "Show Jumping of the Year" trophy as the world's best rider.

1999

World Cup

Rodrigo conquered the bi-championship of the World Cup.

2000

Equestrian World Cup

Rodrigo conquered for the third time in a row the Equestrian World Cup with Baloubet, besides bringing to Brazil the bronze team medal at the Olympics, Sydney riding Baloubet. At the end of 2000, Rodrigo was the top rider of the World Ranking FEI/BCM.

2004

Equestrian World Cup

In the Olympics of Athens, riding Baloubet, he conquered the individual silver medal. After gold medal.

2007

Equestrian World Cup

Team champion by fifth time and individual vice champion at Pan American Games in Rio de Janeiro (Brazil) with Rufus.