The Leather
Malleable and soft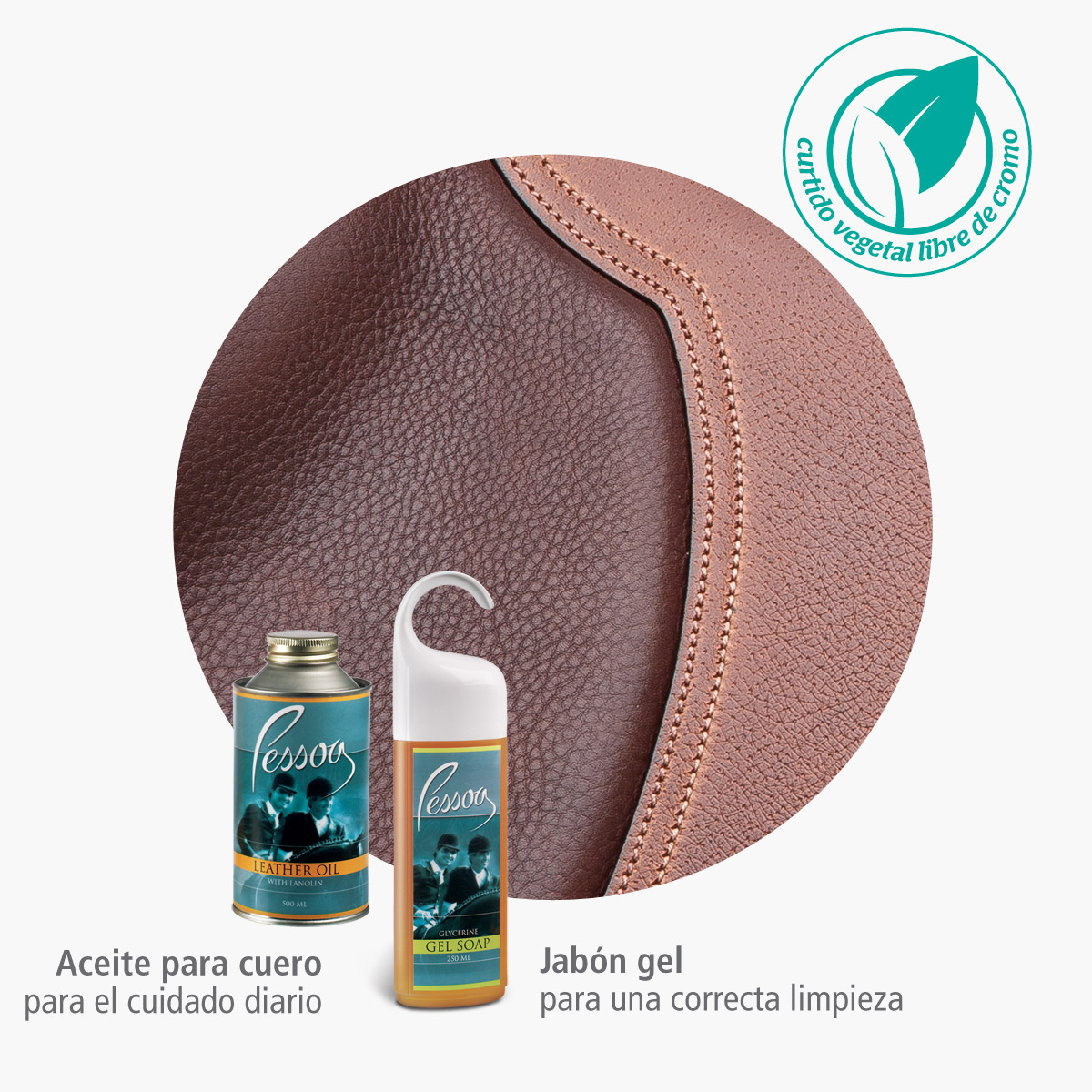 P essoa only uses best quality materials, which merits their name. An organic, resistant, malleable leather with an extraordinary texture and color, which only uses natural tans, chrome-free*, for their tanning. This natural tanning process is friendly with the environment, as well as with the horse, since it does not generate illnesses by undesirable contact.
Due to the goodness of this process, the color of these leathers may vary as time goes by. The leather still bears the 'signature' of the animal that it comes from: small veins, scars, insect bites and wrinkles; a sign of the authenticity of this natural material.
All the Pessoa saddles are made with pre-oiled leather, giving a unique malleability, great resistance to humidity and extra grip. Right from the beginning, you will feel a saddle that adapts itself to contact and is extremely comfortable to sit on. Since the Pessoa saddles are made with pre-oiled leather, they do not require to be oiled until approximately 30 days after usage.
T he suitable care for your saddle and accessories is essential to achieve a useful longlasting saddle life. The leather is a natural product and if it is allowed to dry out it will eventually peel and crack. Your new Pessoa saddle is a unique product with its own life. Because of this, we advise the use of our range of leather care products in order to preserve its original qualities. As a leather care guidance, we recommend the following:
CLEAN leather by removing dirt with a damp cloth.
TAKE steps to replenish the lost moisture and fat content in your leather.
NEVER use hot water and do not soak your tack.
ALWAYS allow wet leather to dry naturally.